The Benefits of IMTA Membership
Professional development through the teacher certification program, our mentoring program and potential judging opportunities.
A variety of local associations from which to choose in order to stay connected with other teachers and join in many workshops and discussions.
Students programs such as the non-competitive Festivals held throughout the state as well as the IMTA Auditions District and State competitions. High school seniors are afforded an opportunity to audition for the IMTA/West Music Scholarship.
Membership includes access to the nationally renowned IMTA Repertoire list containing graded levels and genres as a necessary resource to a piano studio.
Members receive the quarterly edition of the Iowa Music Teacher Magazine .
High school seniors are afforded an opportunity to audition for the IMTA Scholarship.
Member's reduced rate to the annual IMTA conference featuring guest artists, clinicians and speakers.
State Membership Dues
Active membership: $40
Collegiate membership: $10
Senior membership $20
(Must be 65 and older after holding 5 consecutive years active membership).
Patron membership: $40
Active membership, reinstating members and Senior memberships are due before September 1 of each year.
Collegiate membership due by Sept. 31 annually
New members are encouraged to join at any time but in order to enter their students in activities, must join as a new member by October 1.
The Benefits of MTNA Membership
Because of the solidarity inherent in the music-teaching profession, membership with MTNA is accompanied by invaluable privileges and advantages. For the lifetime of your career, it's an investment in crucial musical commodities like continuing education, career development, peer recognition and networking programs all designed specifically for you.
Discounts and Resources discounts on MTNA conferences and competitions, as well as office supplies, travel and much more!
Educational Opportunities featuring MTNA's preeminent yearly national conference, with workshops and seminars on teaching (including group and recreational music-making), ethics, industry developments and more.
Professional Development MTNA's popular monthly webinars cover a variety of topics of interest to music teachers, from studio resources to ornamentation to cybersecurity.
Professional Support Services recommendations and referrals for studio resources, insurance and legal consultation, enrichment grants for teacher study, merchant services and new technology resources.
Exclusive Publications MTNA keeps you up-to-date with current trends in the music industries with our two exclusive publications:

American Music Teacher the official journal of MTNA, providing articles, columns and reviews to inform, educate and challenge six times a year
MTNA e-Journal an online-based journal containing informational articles supplemented with interactive features and extras.
To join or renew select a membership type.
---
Discounts
Your MTNA membership provides multiple discounts selected with the unique needs of music teachers in mind. Are you taking advantage of them? Many of your colleagues who do are finding that the discounts more than cover the cost of their annual membership. To discover and use the quality discounts of your MTNA membership, members should login and click here.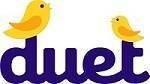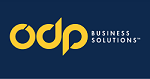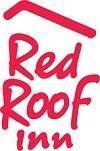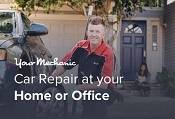 Protect Yourself And Your Investment
MTNA is pleased to offer members a variety of insurance packages through our trusted partners—Clarion Associates Incorporated and The Trust for Insuring Educators/Forrest T. Jones & Company. Whether you want personal coverage or coverage for your business, there are programs to fit your needs. Check out insurance packages for health, home, auto, life, general liability, instrument and more!
Credit Card Processing With Elavon
MTNA has partnered with Elavon to make it easier for members to accept credit card payments in their studios. This optional program available to MTNA members, offers reduced application and nominal maintenance fees
Debt Collection
Membership with MTNA is accompanied by invaluable privileges and advantages, including assistance with, and discounts on, debt collection.
Legal Resources
Do you have a legal concern and need professional advice? As an MTNA member, you have access to free legal resources drafted by the MTNA attorney.
Legal Resources in the following areas are available exclusively for members:
Zoning issues
Bill collection
Business formation (additional fees may be required for filing in your state)
Non-compete agreements
Buying and selling existing studios
Music purchases and resale to students
Copyright and ASCAP issues
Ethics issues
Liability issues
Music for Everyone
This popular program is really three programs in one!
The Music Achievement Award Program encourages ALL the students in the teacher's studio, especially the "everyday" students, to continue their music study and to strive to achieve goals that will not only help them become better musicians, but also will enhance their love and appreciation of music.
The MTNA Music Study Award motivates students by acknowledging their commitment to music lessons. As students progress through music lessons, this program offers certificates celebrating their accomplishments. These awards recognize years of music study.
The MTNA Studio Festival Program will allow students to soar musically in a nationally sponsored event, held in your own studio. This program is another way to showcase your students' musical talents in an exciting and meaningful performance opportunity. In addition to enjoying a stimulating performance experience, your students will receive a supportive critique from an experienced musician.
Publications
MTNA members have access to a number of publications from Pedagogy Saturday Proceedings to a tax guide to the 100-year history of MTNA.
---